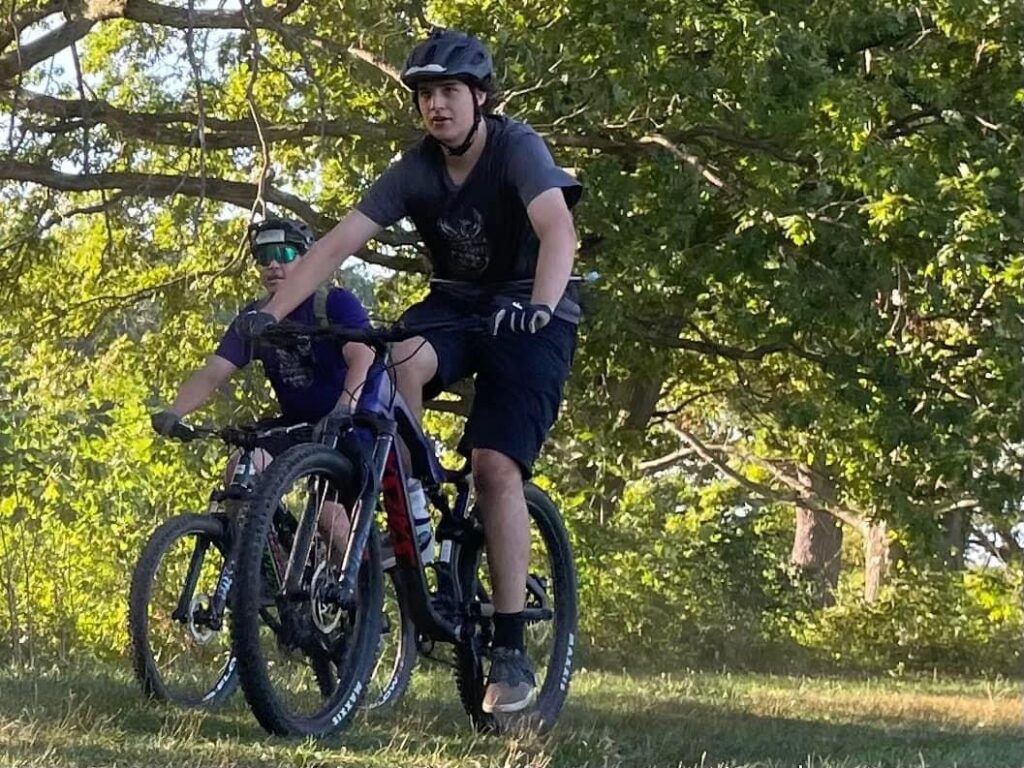 When you are 6'3+ and 200lbs climbing can bring out some torque, but how much torque does it take to strip the Ratchet Ring from a Novatec DH82SB 12 x 157 mm hub on your Salsa Horsethief Carbon SLX.
It's hard to go forwards when the hub is doing this… the pawls are engaged, but the ratchet ring is not.
The ratchet ring in the picture below spins in the forward direction with little friction. It appears to be a threaded ratchet ring. There was what looked like a small thread hanging from around it, perhaps a preview of the destruction beneath.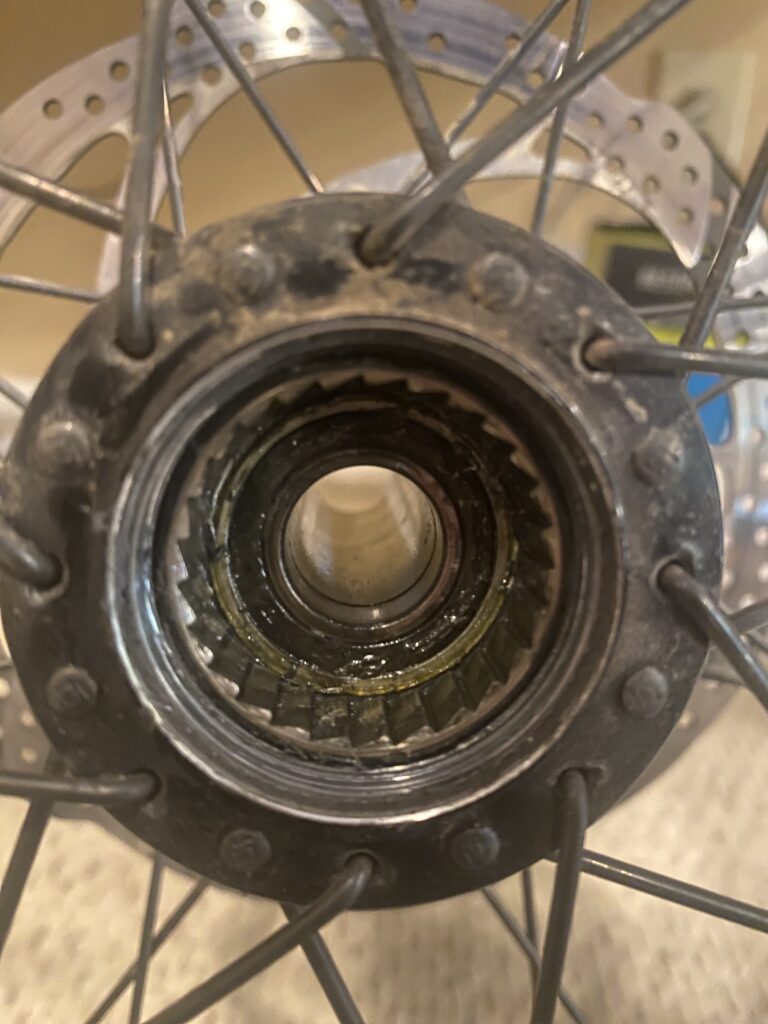 If I can get hold of one of these Ratchet Ring removal tools for 27T ratchet ring, then we can see if there is anything that can be salvaged.